The Artisans | Handcrafted Gift LLC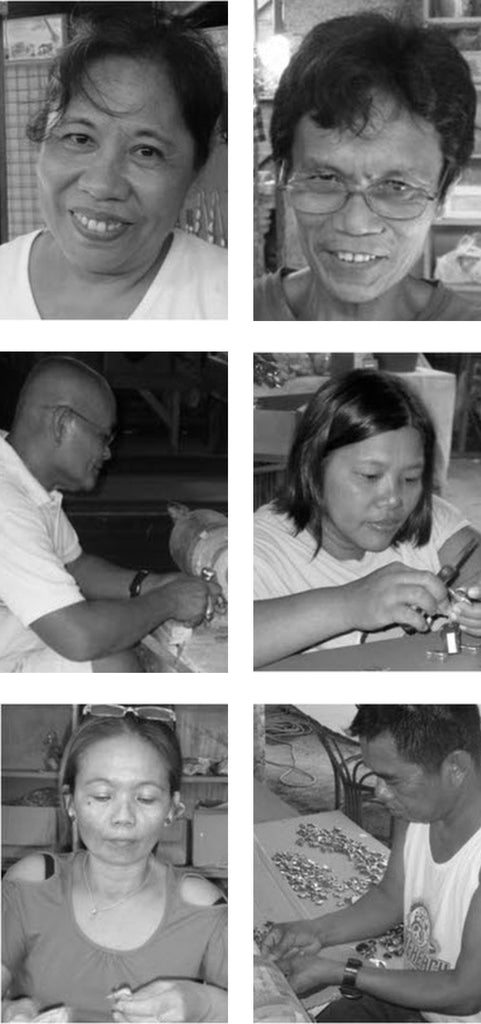 Since the 1980's, Filipino master craftsmen and women have been handcrafting decorative pieces inspired by land, air and marine life. Our products are born from their imagination and brought to life using recycled aluminum and natural wood.

Artisans convert the recycled material and wood into beautiful pieces of art, contributing to the economic well-being of local communities while helping protect the environment. This social, eco-friendly enterprise focuses on nature, and the wildlife that inspires each design.
Our collection is composed of key chains, mini-figurines, necklaces, magnets, wine stoppers and home décor, intended as gift items and collectibles.

For our recycled aluminum collection, the artisans tediously carve a wooden model that forms the cast for the aluminum design of each character. Once casting is complete, all pieces are carefully sanded by hand using various grades of sand paper to achieve its signature luster. Depending on the design, meticulously selected organic and non-organic adornments, such as resin, shell, and wood are hand fitted onto the pieces to bring them to life.

For our wood collection, the pieces are meticulously shaped by the hands of skilled craftsmen combining various species of wood, and then polished to accentuate the beautiful color and grain of the natural wood.

The manual process through which these handcrafts are created guarantees the uniqueness of each piece. Further, every piece undergoes a thorough quality check by our artisans. The entire process comes together to create a product of remarkable beauty to be enjoyed by all